Digital Edition - An Introduction to Playing the Recorder PDF Download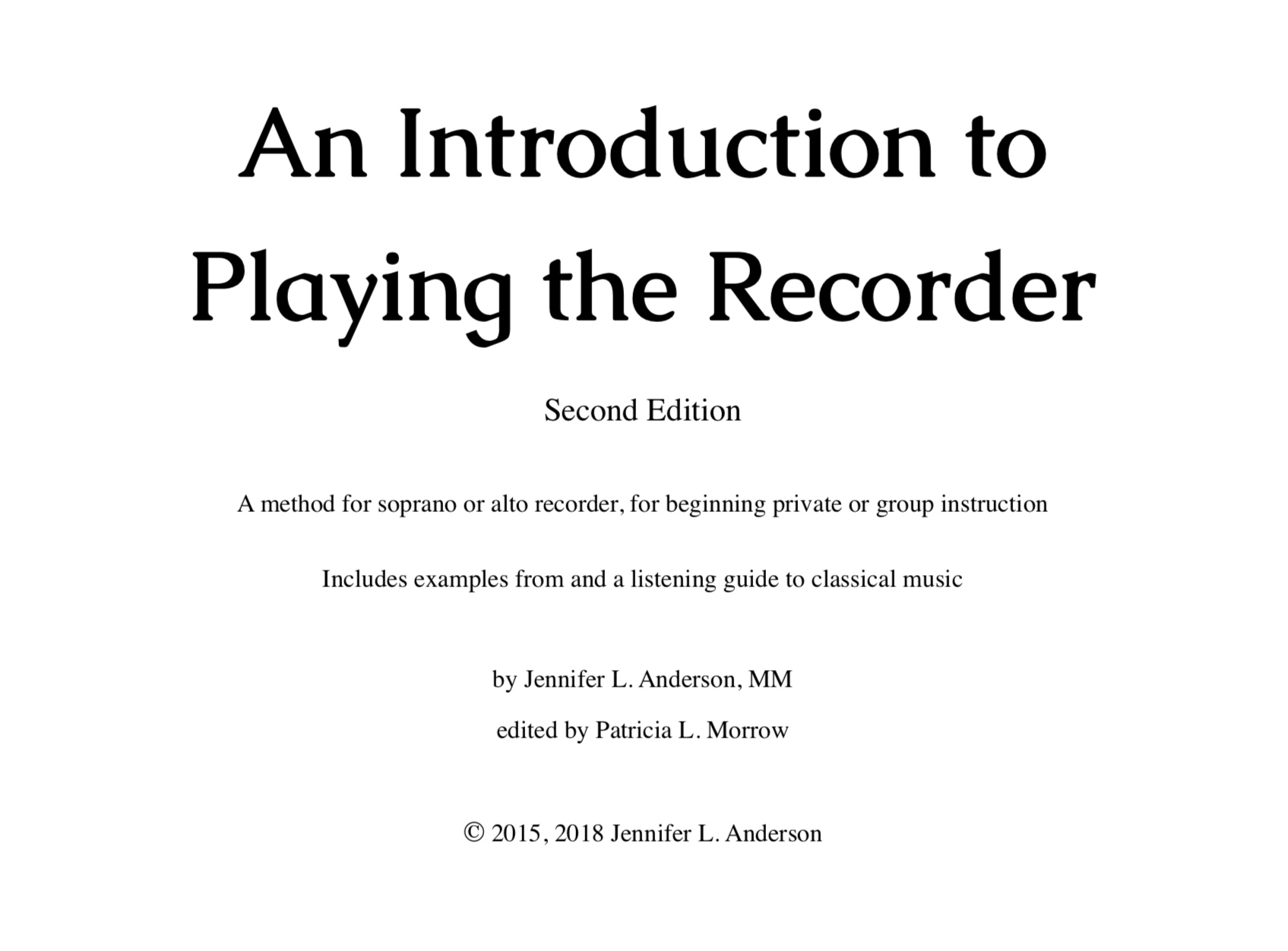 Digital Edition - An Introduction to Playing the Recorder PDF Download
An Introduction to Playing the Recorder is a unique approach to beginning recorder instruction. It is a one-of-a-kind method that draws from the vast repertoire of classical music. This book teaches familiar melodies from composers such as Bach, Brahms, Beethoven, and Dvorak, which not only teaches recorder technique, but also develops and nurtures a love for beautiful music and music making. Written by Jennifer L. Anderson, edited by Patricia L. Morrow.
For soprano (C or descant) and alto (F or treble) recorders.
Interested in buying multiple copies? Please contact me about discount rates for schools and ensembles.
Please note—This is a PDF download. If you would like a professionally printed and bound version of An Introduction to Playing the Recorder, you may order it here.